Become a teacher
Come teach with us
ArtMaster is a dynamic and successful music school based in the beautiful city of Prague. With over 14,000 online courses sold, we are expanding into new markets and already have a diverse student base from 66 countries around the world!
Our mission is to make it easy for anyone, anywhere to pick up an instrument and start learning and developing their musical skills.
We are building a platform with top educational content, which will not only help teachers across the globe reach more students but also provide them with a way to earn additional income.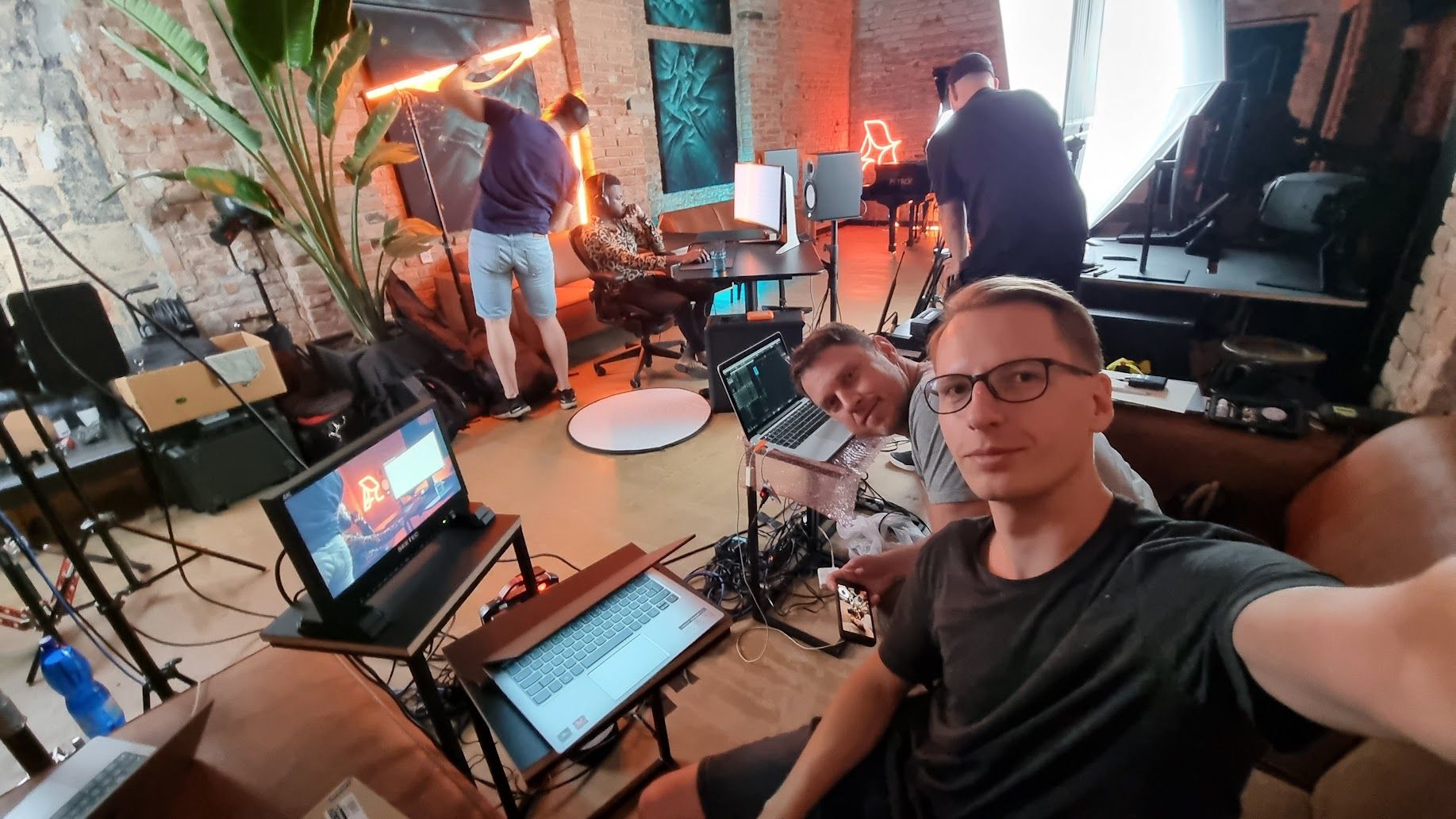 Shooting of Orchestral Music Production course with Alex Moukala
And we're always looking for fresh teaching talent! All you need is charisma, a positive vibe, and a passion for inspiring others. Our preferred candidates are teachers/YouTubers who have experience in both teaching and speaking in front of a camera.
If you're not camera-shy and want to learn more about this opportunity, read on for more details.
Teach
Let's work together to design your course!

Inspire
Share your passion and reach thousands of new students in your own unique style!

Reap the benefits
Boost your earnings and your reputation!
Do you have teaching experience, are comfortable in front of a camera, and fit our profile? That's great! Just drop us an email expressing your interest in collaborating with us, and we'll send you all the details on how to attend a casting.

Send us an email at info@artmaster.com
Don't forget to include an introduction about yourself, your teaching experience, and a video (e.g. on YouTube) of you speaking and explaining the topic you'd like to teach. The video should be around 2 minutes long.